Gigi Wang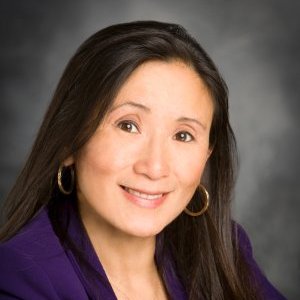 Gigi Wang is a leader in global entrepreneurship and innovation and heads up MG-Team, LLC, a consulting firm focusing on global entrepreneurship, innovation and business development. She is an Industry Fellow at UC Berkeley's Sutardja Center for Entrepreneurship and Board Member & Chair Emeritus of the MITEF/Stanford Venture Lab (VLAB), and also on the advisories board of US Market Access, Mobility Ventures, iGlobe Partners and several EU entrepreneurial workgroups.
Gigi delivers speeches and workshops, and conducts hands-on entrepreneurship and innovation training to start-ups, incubators, universities and governments around the world, along with offering biz dev services to help companies scale. Gigi's clients include or have included University of Amsterdam, Lagadere, Samsung, Runa (acquired by Staples, Oct 2013), Enterprise Lithuania, IDEPA (Asturias), and more. She has mentored dozens of of start-ups from Asia, Europe, and Americas.
Previously, she was SVP of Marketing for July Systems, a mobile start-up for customers like AT&T and Electronic Arts. She was CEO/Co-founder of AsiaQuest, providing market entry services for companies entering Asian markets. She started the International Carrier Marketing group and lead VOIP Product Marketing for Ascend Communications (acquired by Alcatel-Lucent).
As an Internet pioneer, she launched the TRUSTe Internet privacy program in 1996 and also started up Pacific Internet in Singapore (IPO on NASDAQ in 1999), along with holding sales and business development positions at Pacific Bell (acquired by SBC/AT&T). Gigi holds BS & MS in Mechanical Engineering from Stanford University where she was President of the Tau Beta Pi Engineering Honor Society, and a MBA from the UC Berkeley's Haas School of Business.
Specialties: Start-ups, Innovation, Entrepreneurship, Strategic Marketing, International Business, Start-ups, Innovation, R&D Commercialization, Wireless, Mobile, Location Based Services, and Gourmet Cooking.