Morgan Berman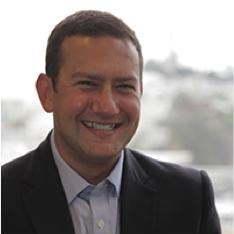 I am an entrepreneur, strategist, advisor, teacher and consultant. My unique and varied background provides me with a wide skill-set and a strong foundation from which to draw.
I am passionate about businesses and helping companies grow, flourish and scale.
With Sausalito Ventures, I am responsible for the strategy, business development and growth of the company as well as fostering advisory relationships with up-and-coming technology companies.
As an innovative and imaginative advisor, I have collaborated with companies both large and small from a variety of industries. My work on a wide range of engagements has included: social media strategy, marketing strategy, emerging software analysis, competitor assessments, channel strategy and product mix strategies.
I am the co-founder of Ashley Morgan Designs, a San Francisco-based jewelry design company. Ashley Morgan was founded in 2004 and has blossomed into a well-recognized luxury design studio. The one-of-a-kind pieces can be found in high-end boutiques around the world, including Neiman Marcus. My experience owning and operating a small business helps me to understand the needs and desires of small business owners.
In addition to being an entrepreneur, strategist and advisor, I am also a teacher. Most recently, as an adjunct lecturer at UC Berkeley, the Hult International Business School and The Fashion Institute of Design and Merchandising (FIDM) in San Francisco.
I hold an MBA from the University of San Francisco and a Bachelor of Arts in Political Science from the University of Colorado.