Jacinta Tobin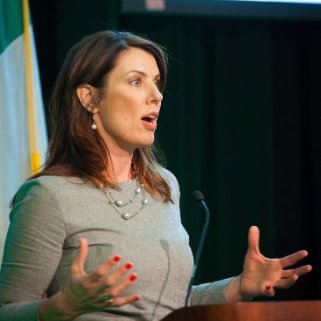 As current advisor to several start-ups, Jacinta is devising marketing and sales strategies to fast track their growth and attract initial funding.
As CMO of Cloudmark, Jacinta was responsible for leading Cloudmark's global growth strategy and marketing activities. Prior to taking over the CMO role, Jacinta was SVP, Global Sales and Business Development for Cloudmark for 8 years. In this role she put Cloudmark on the map. Jacinta grew revenues by over 10 times, built the customer base from zero to 100+ mobile operators, service providers and social networks and established Cloudmark as a global leader in the industry.
Jacinta has over 20 years experience in leading global sales, business development and marketing for technology start-ups on 3 continents. Prior to Cloudmark, Jacinta drove global sales and business development for companies such as Communigate Systems, a carrier grade messaging provider, the data warehousing division of Cap Gemini Ernst & Young and the financial services division of the Misys Group.
Jacinta is on the board of the Messaging Anti-Abuse Working Group, a global organization that promotes cooperation between the world's largest service providers, social networks and mobile operators to fight messaging abuse. Jacinta also serves as advisor to a number of technology start ups.
Sales Leader with 20+ years in leading global sales
Senior Marketing Executive with a blend of Strategy and Execution
Game changing deal maker – winning complex and industry defining deals
Expert in growing start ups from zero to $50M revenue
Named as one of the top 50 most influential women in technology by
Silicon Valley Global magazine